EU B2B
From Germany's United Nations City Bonn into the EU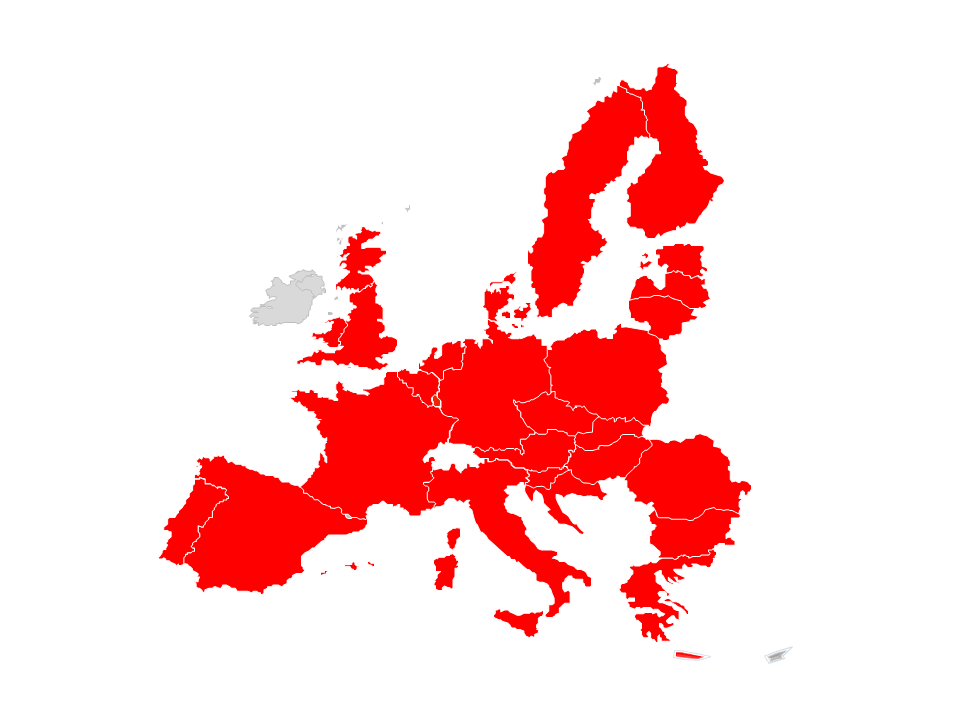 You can count on us and our expertise with EU deliveries.
We have already supplied our vehicles to almost every single member state of the European Union:
Austria, Belgium, Bulgaria, Croatia, the Czech Republic, Denmark, Estonia, Finland, France, Great Britain, Greece (mainland and Crete), Hungary, Italy, Latvia, Lithuania, Luxembourg, the Netherlands, Poland, Portugal, Spain, and Sweden.
Please note that this includes the Canary Islands, one of the outermost regions of the European Union (OMR). Despite forming part of Spain, the Canaries are not part of the European Union VAT area, so special export procedures apply. Don't hesitate to contact us if you reside in an OMR.

Only Cyprus, the Republic of Ireland, and Northern Ireland have not been coloured in on our EU map - yet.


Good to know for business customers in other EU member states
Provided that VAT can be stated separately for the relevant vehicle ("MwSt. ausweisbar"), and your business is registered in an EU member state, we will reimburse the amount of VAT upon receipt of proof that the vehicle has reached its destination. To this end, the following documents will be required:

Certificate of registration or an equivalent official document stating the authorised signatories (business owner/managing director)

Passport (original or photocopy) of the authorised signatory (business owner/managing director)

Value added tax registration number

Full address

Passport or national ID card of the person coming to pick up the vehicle

Power of attorney for the person picking up the vehicle

Proof of export

Entry certificate
We will provide you, well in time, with all the forms that will be required, so all you'll need to do is filling them in, signing them, and returning them to us.